ashley nell tipton
HERE (yes, right here!) are a few reasons why the winner of Project Runway last night was so important:
Ashley Nell Tipton is the first designer on the show to create a plus-size collection for New York Fashion Week.
But, more than that, she is a fearless and fun designer.
She doesn't let the unique challenges of creating a plus-size line in this narrow-minded society constrict her. You could tell during the finale that she worked a hell of a lot harder to perfectly tailor all of her clothing than the other designers did. AND she won the whole damn thing.
Also, SHE IS SO ADORABLE !!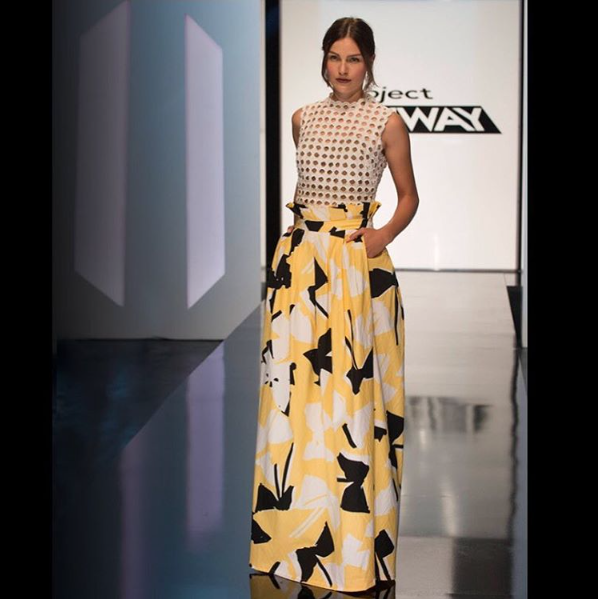 She is everything that I want to be. There are few words to describe this level of aesthetic happiness.
SHE LOVES UNICORNS AND DISNEY AND LANA DEL REY AND FRIDA KHALO! What more do you need, really?
Her collection's theme was "Mexico City in the 1950s" & it is TO DIE FOR:
The not-stupid-looking flower crowns! The midi skirt/crop top combinations! The colorrrrs.
When it comes to giving full-figured women more freedom, Ashley is killing it.
There is nothing that bothers me more than this obsession with "dressing for your body type" that every magazine uses as a way to tell girls of all shapes and sizes what not to wear.
Here's a novel concept: WEAR WHAT YOU WANT! Glitter, stripes, crazy patterns, pastels, anything.
Your size (or skin color or gender or anything else) should not stop you from doing that.

Although I'm definitely not a size 0, I'm also not plus sized, but here's hoping these designs will be available to all women. And also something us plebeians can afford. Because mark my words, Ashley Tipton is about to be the next big thing.

xo,
sarah