behind the genius: catherine freeman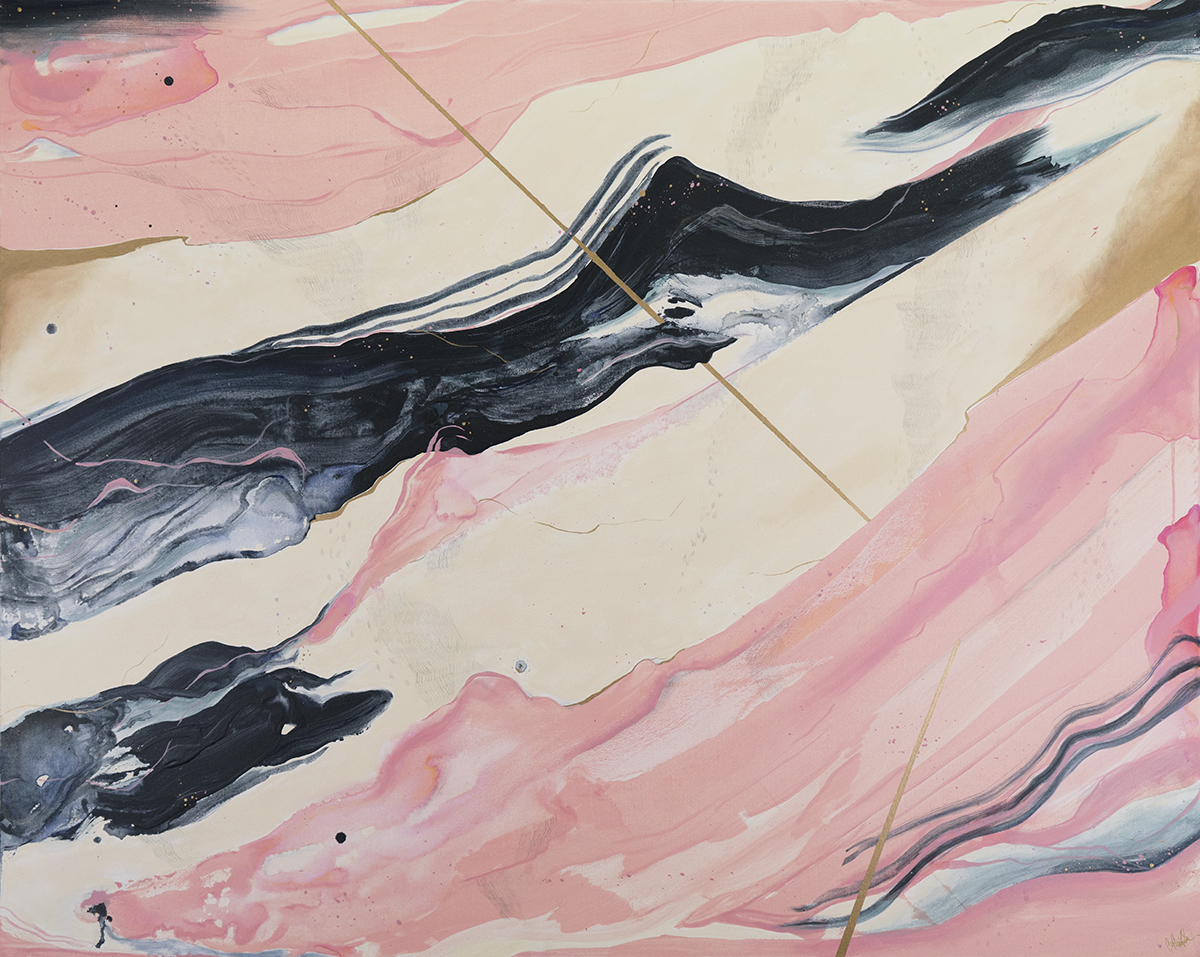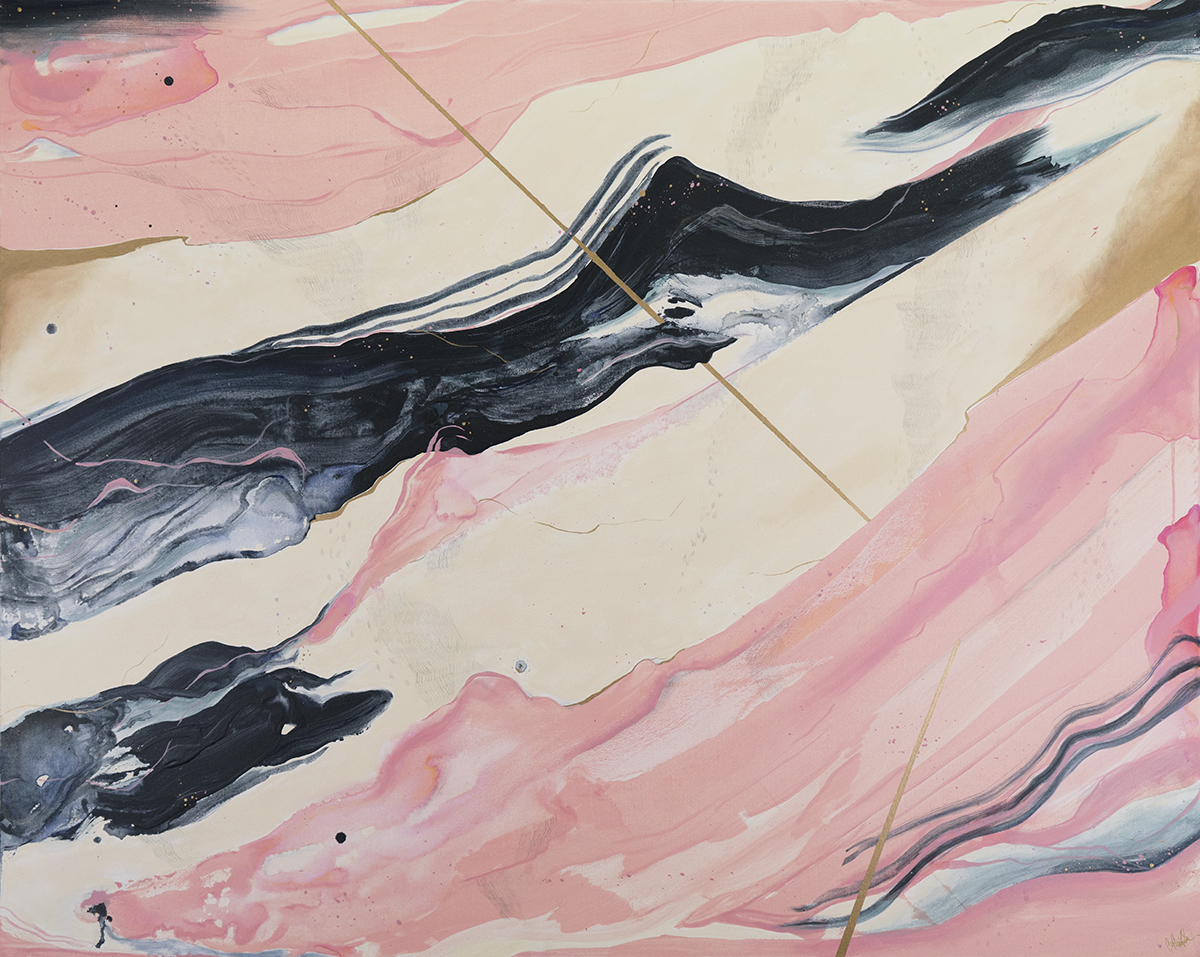 I wish I had hung out with Catherine more when we were both taking Fashion Merchandising classes at UGA. She always perfectly embodied a classy old world spirit, or maybe she's more of a French Girl? Je ne sais pas, but I can tell you that she rocks a red lip and perfectly put-together style better than almost anyone I know. That was my first impression upon seeing her in classes, standing out amongst the sea of sorority tees and Nike shorts. But upon further Instagram stalking, I realized she is also an amazing artist and highly intellectual, fabulous human being! Without further ado, I'll let Catherine take it away!
TELL US ABOUT WHAT YOU DO!
Well, to start, hi! I'm an artist/fashion watcher/recovering Gilmore Girls addict (the reboot really killed it for me). I'm doing a lot of back and forth between Atlanta and Athens right now, so I like to imagine I'm one of those vagabond creatives that claims "the road as my home."

In all actuality it's much less romantic – I'm a student in Athens, Ga; I'm finally about to wrap up a very long and winding college career at UGA, where I've been studying painting, drawing, fashion merchandising, "personal and organizational leadership" (still laughing about that one because what does that mean?), and for a brief stint, even business in its most general and intimidating form. Lately, I've been doing a lot more painting (abstracts, mostly, with big swigs of color and tiny secret details) than illustrations, but my true love I think will always be drawing.

I've been determined to make art since I was a wee lass, but it hasn't been an easy path to stick to, honestly. I've had to realize over the past few years that creative fields are so different from other job routes, because creativity itself is kind of a living, changing part of you, rather than just a tool. It needs to be taken care of just like your liver needs to be taken care of. You have to option to attend to it and take care of it, and you can't wait around for it to just take you places. But I'm rambling. I also hang out with my cat a lot, and I kind of have this dark obsession with flowers and stealing them from people's yards.
WHAT ARE YOUR CAREER GOALS / DREAMS FOR THE FUTURE?
I have about 10 dream jobs constantly shifting. I'm a painter, now, and probably always, but that's such solitary work. I love making things, but I love working alongside people, sharing ideas, tacking together something more like an exquisite corpse (easy little parlor game if you're not familiar).

I think it would be fabulous to do some sort of collaboration with a designer to create some really crazy beautiful clothes, or to work for a company like Darling Magazine or Man Repeller making photo-set designs or styling outfits. I love those publications so much, for their rawness and equally their wittiness. I think i would love to try my hand at doing floral design for events and illustrating them so they don't fade from memory, but at the moment I'm just focusing on the abstract painting thing. That work feels the most raw and intimate, so it feels like it's what I'm supposed to do now so that I can figure out the big questions I'm looking for answers to.
WHAT ARE YOU EXCITED ABOUT LATELY? (WHAT ARE YOU LISTENING TO / WATCHING / WORKING ON / DAYDREAMING ABOUT?)
Ooo well in a very cliché way I'm excited to graduate! Post-grad life is a huge open chapter: could be Atlanta, could be Tulsa, could be Paris if I can nail down a nannying job. It's terrifyingly open and I kind of love it. I'm also really jazzed about my upcoming Exit Show - it's essentially like my capstone project for college but it's on display in a gallery and all my friends and family can come see it. I'm wearing a sublime Tibi skirt, too, which honestly I might be more anxious about than people's reactions to the work. It's white. And I'm clumsy. You can see where my true fears lie. I've been listening to so much good stuff while I work in the studio: the cardinal ones being "Big Magic" by Elizabeth Gilbert on Audible, "Monocycle" by Leandra Medine for podcasts, and the music of Mattiel, Maggie Rogers, and Solomon Burke. If you're creative in any capacity, you need to read "Big Magic." Need to. Right now. That's all I'll say about that.
WHO DO YOU ADMIRE?
My list of esteem is so long - in a large sense I deeply admire Leandra Medine of Man Repeller and Alexa Chung, for their quippy and almost flippant take on fashion and the world. That kind of levity is such a breath of vape-free air in the world fashion, and in art. Everyone takes it all so seriously, but seeing the trends and changes for what they are and just having fun with it? That's amazing.

I'm forever enamored by artist Georgia O'Keefe, who was a close friend of a great aunt of mine, and Audrey Hepburn, for her ineffable grace and kindness. Lately I've looked to abstract painters Helen Frankenthaler and Heather Day, who are both just total bad-ass ladies in their field.

On a more personal scale I admire my sister and parents, who've each supported me as an artist in laughably varying forms.
WHAT DOES STYLE MEAN TO YOU?
Style's a way you carry your name, how you pull off a look that others say "only you could pull off". It is totally a state of mind that sort of lets you say that you know why you like these shoes or that sweater, and you don't really care what anyone else thinks because you feel great in it.

WHAT'S YOUR FAVORITE GO-TO LOOK LATELY?
I've been digging back into documentaries and movies from the 60s and 70s a lot lately, so most of my outfits have a vintage feel. Most often I'll grab a jumper that I have versions of in both black denim and pink corduroy, throw on a sweater under it, add tights and boots, and then to top it off, a silk scarf and wool bomber, both of which my mom got when she was 15 or so and I conveniently have on "extended loan."