philadelphia: the city that loves you back
Last week, I had the opportunity of a fashion fangirl lifetime to visit Philadelphia & tour the URBN Inc. headquarters. Home to Urban Outfitters, Free People, Terrain, BHLDN, and my favorite, Anthropologie. Not only did their sprawling Navy Yard campus exceed all my nervously excited imaginings, but I also developed a bit of a crush on the city as a whole.
I visited New York last May with the hope that immediately upon arrival, I would feel like I had stepped into Sex and the City or When Harry Met Sally. Of course, I was slightly disappointed. Because nothing in real life will ever be as beautiful as a big-haired, late 80's Meg Ryan movie.

So I had no real expectations for Philly and it turned out to be exactly what I had been looking for when I visited New York. Still busy but much cozier, still gritty but more romantic.

It helped that I had two lovely & fashionable companions to Insta-stalk Philly natives and attempt to navigate the city with me. Michaella Jelin of Yellow Bird Visuals fame & apparel buyer extraordinaire, Megan Banks.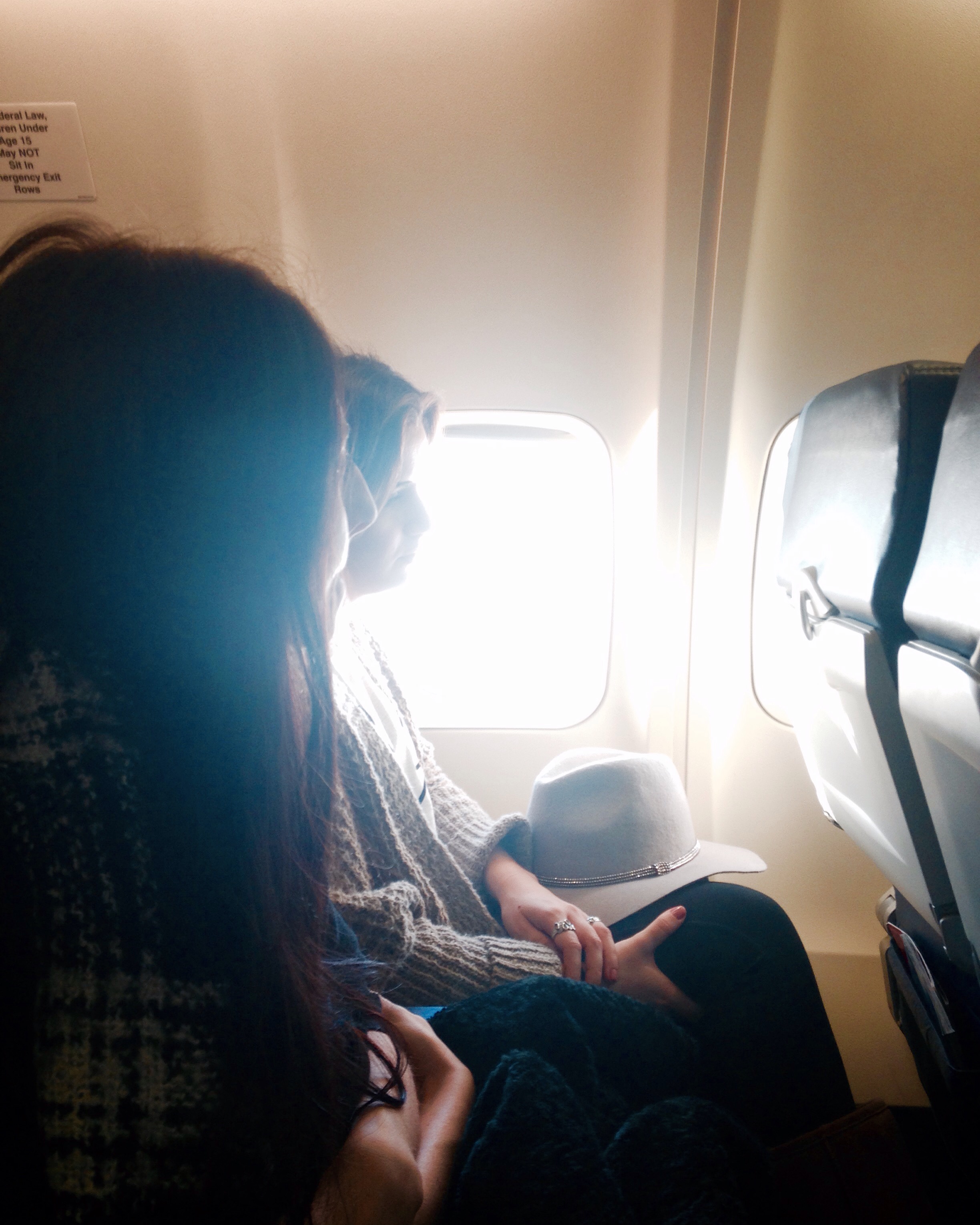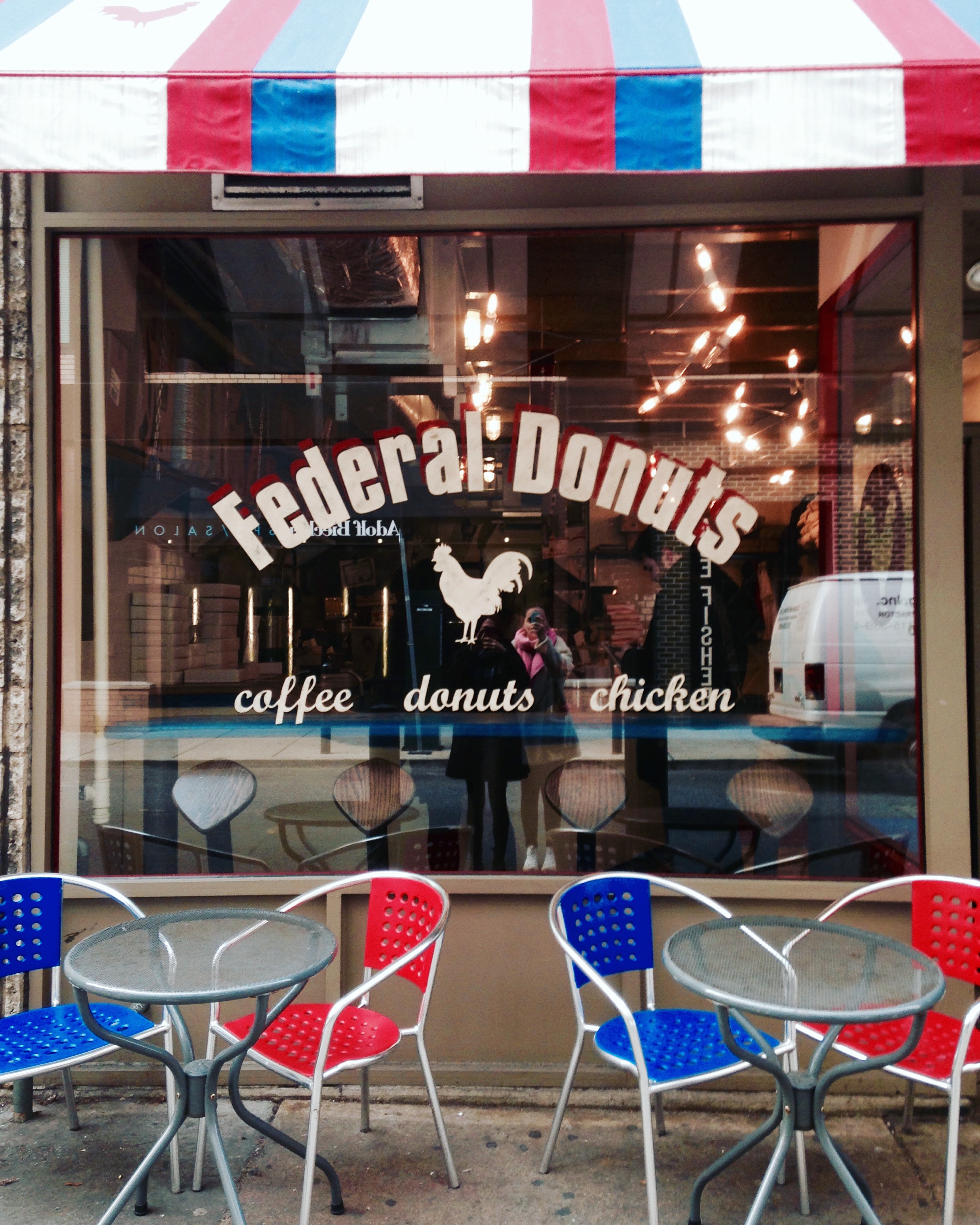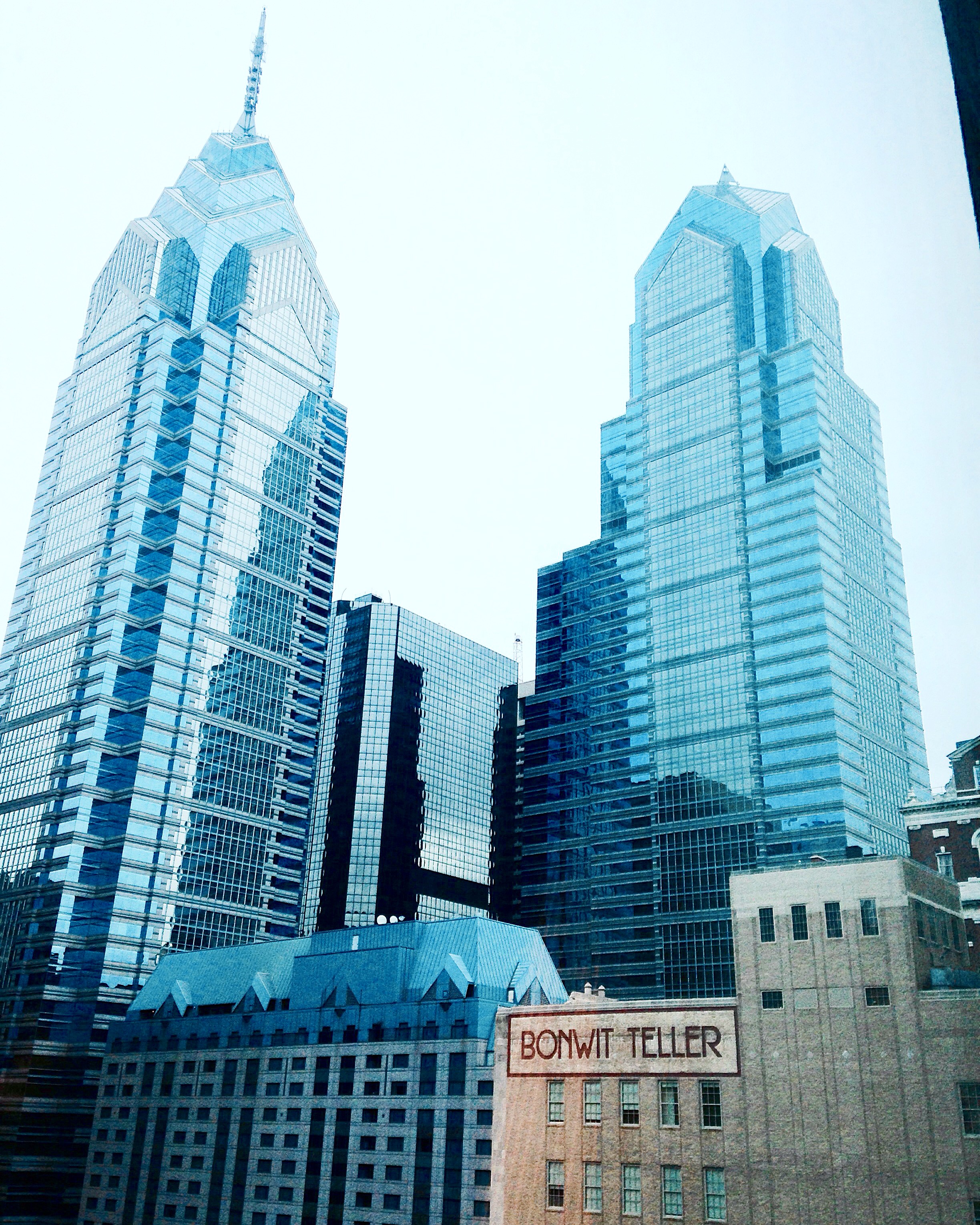 FAVORITE SIGHTS & BITES:

Federal Donuts.
We visited twice and we were only in Philly for 3 days.
They have fancy donut flavors like Apple Pie & they also make delicious Hot & Ready ones right before your eyes. All the while you can sit at their old-school, patriotically-colored little desks. Adorable and DELICIOUS.
Rittenhouse Square.
This beautiful little square reminded me of the cozy green parks of London. Rittenhouse is at the center of an artsy, upscale part of town, surrounded by hole-in-the-wall coffeeshops like Elixir and French bistros like Parc. And the mecca of all Anthropologies is housed on Walnut Street in a 4-story historical home that is so grand it made me emotional.
Continental Midtown.
This modern take on a 1950s diner is the best (& only) brunch spot in Philly I've been to. The decor is killer and they have really good Nutella toast and chocolate milk. Also, THEY HAVE SWINGS AS CHAIRS!!! What more do you need really.

Old City Philly.
Stroll past the long lines at the Liberty Bell and original Congress building & keep on walking till you hit this charming little part of town near the Delaware River. Betsy Ross' grave sits right outside her still-intact little wooden house and a bit farther down towards the river are some really beautiful, color-coordinating homes.

United By Blue.
We stumbled into this hip little Old City shop looking for coffee. Turns out they also sell really cool outdoor gear and clothing. Every product you buy there equals one pound of trash removed from an ocean or waterway. Cute baristas with suggestions for our Philly tour were a nice bonus ;P

Race Street Pier.
Right underneath the Ben Franklin Bridge that connects Philly to Camden, New Jersey, the views from this pier are so picturesque I almost died.

URBN Campus.
Last but not least, of course. This place is like a college campus but FUN. Right on the water in the old Philly Navy Yard, each brand's home office building is beautifully decorated and their communal Building 543 is everything you'd imagine from a company with great culture like this one - café, gym, room to lounge, & an art gallery. URBN employees are also allowed to bring their dogs to work so there are little fluffballs of joy everywhere.


Here's hoping I'll be back soon... Anyone else have favorite Philly destinations?

xo,
sarah